I'm long overdue in sharing final photos of our Crane renovation! It sold really quickly—so quickly, in fact, that we went under contract before I could even list it. It was such a whirlwind of events I never had a chance to show off the final product. Still, Jeff put his heart and soul into this project, so I promised myself that I'd eventually display his beautiful work.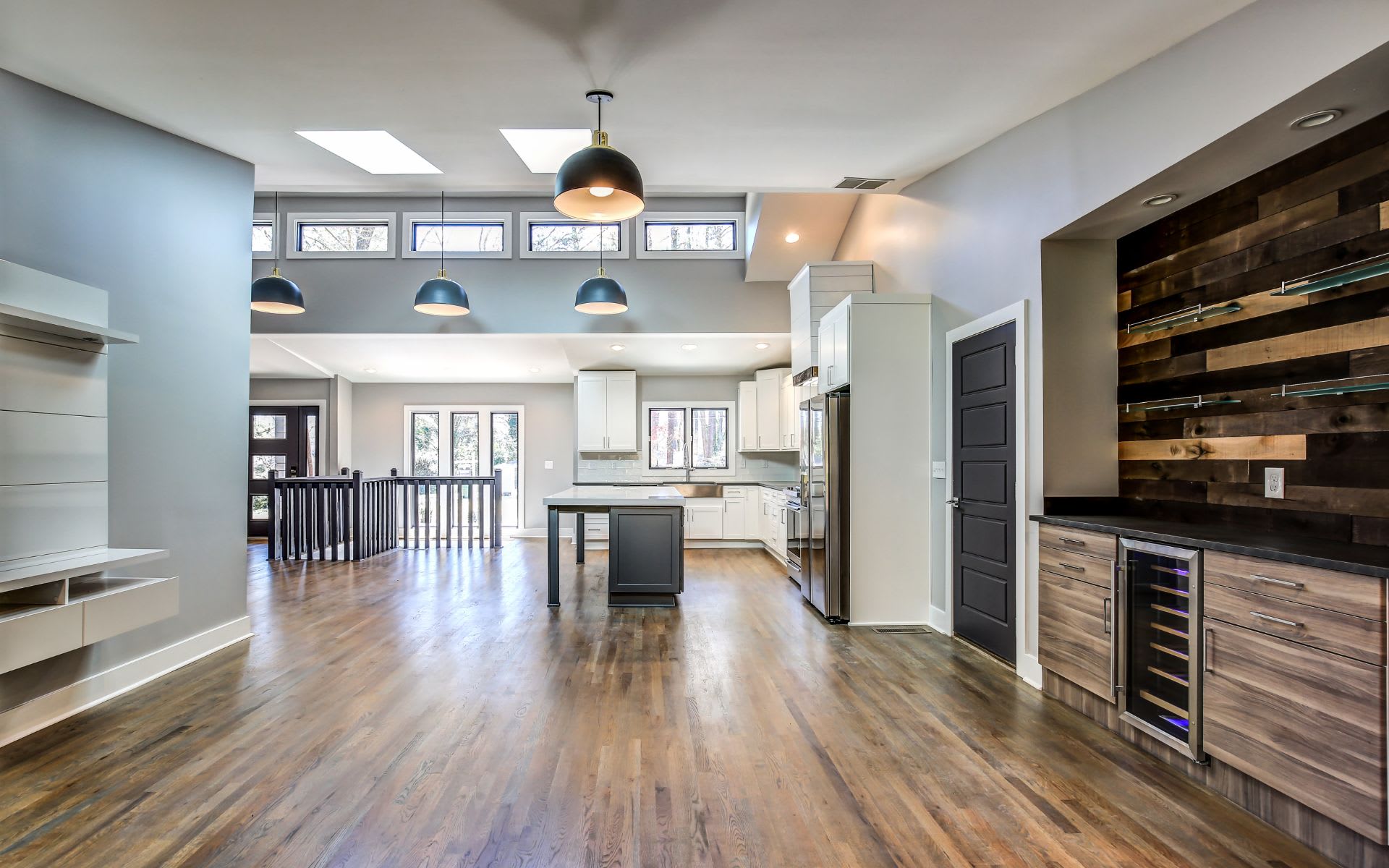 This is one of my favorite photos. It reveals the open floor plan, transom windows, wine bar, and gorgeous hardwoods.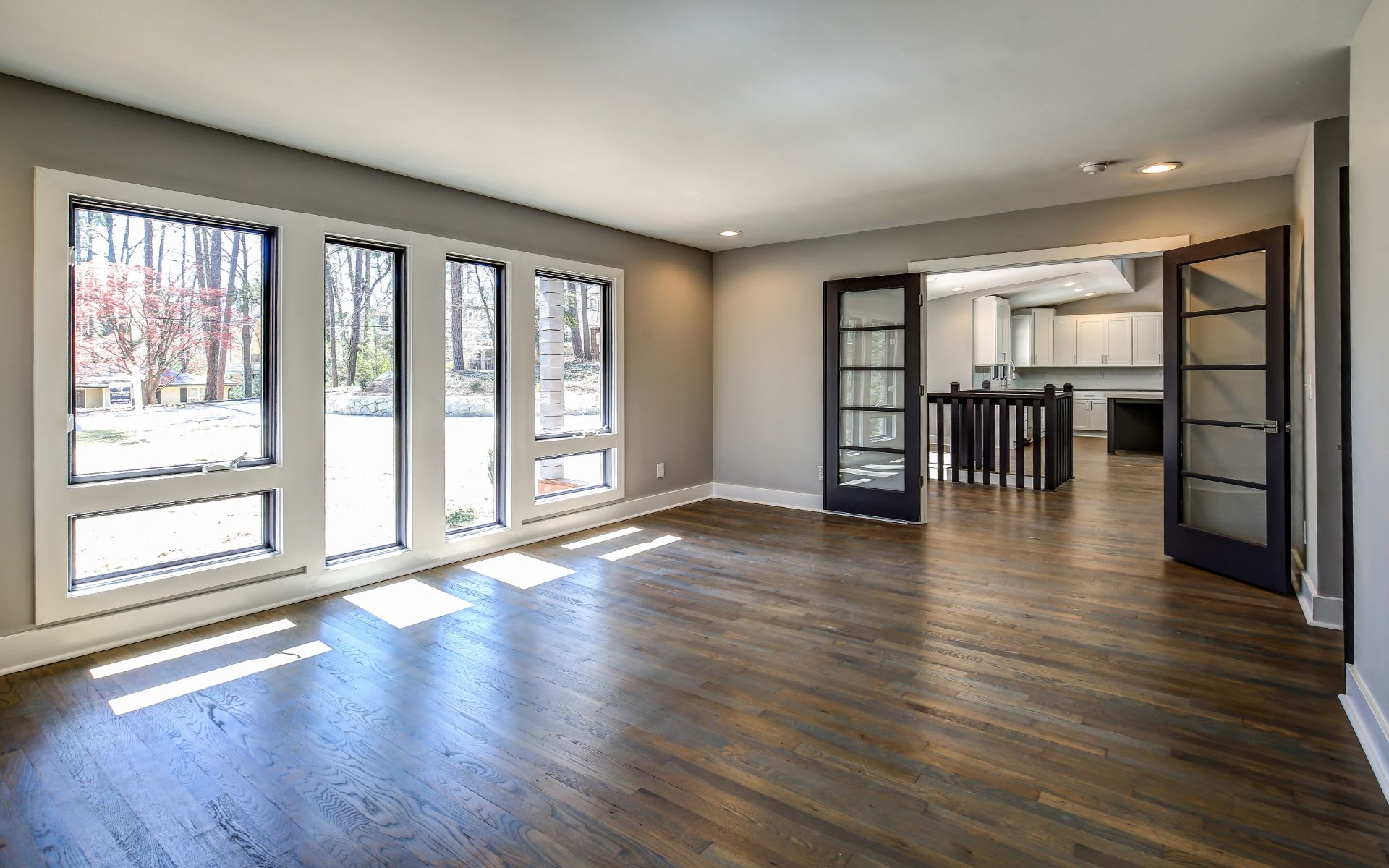 Beautiful light flowing into the living room.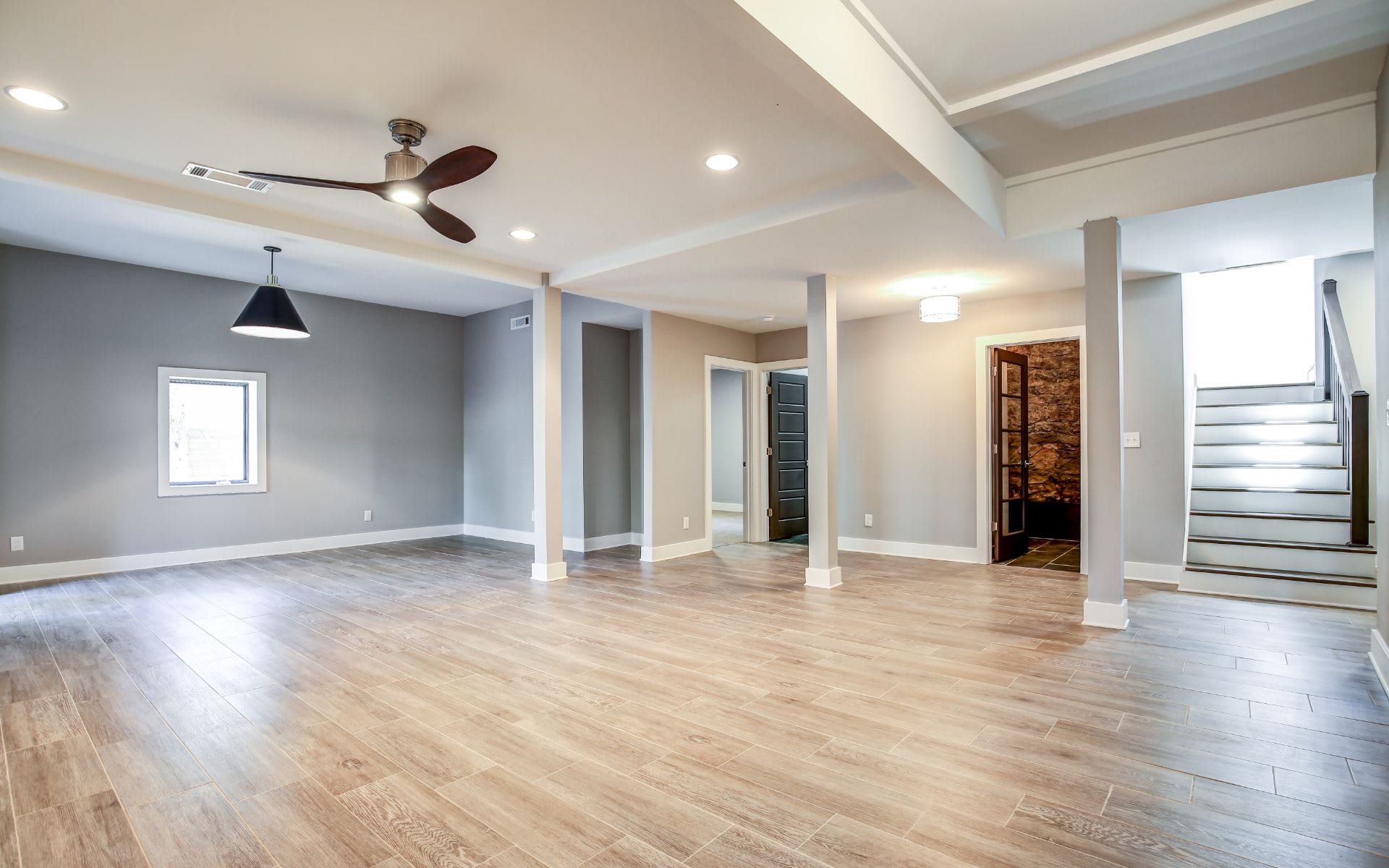 Expansive lower level.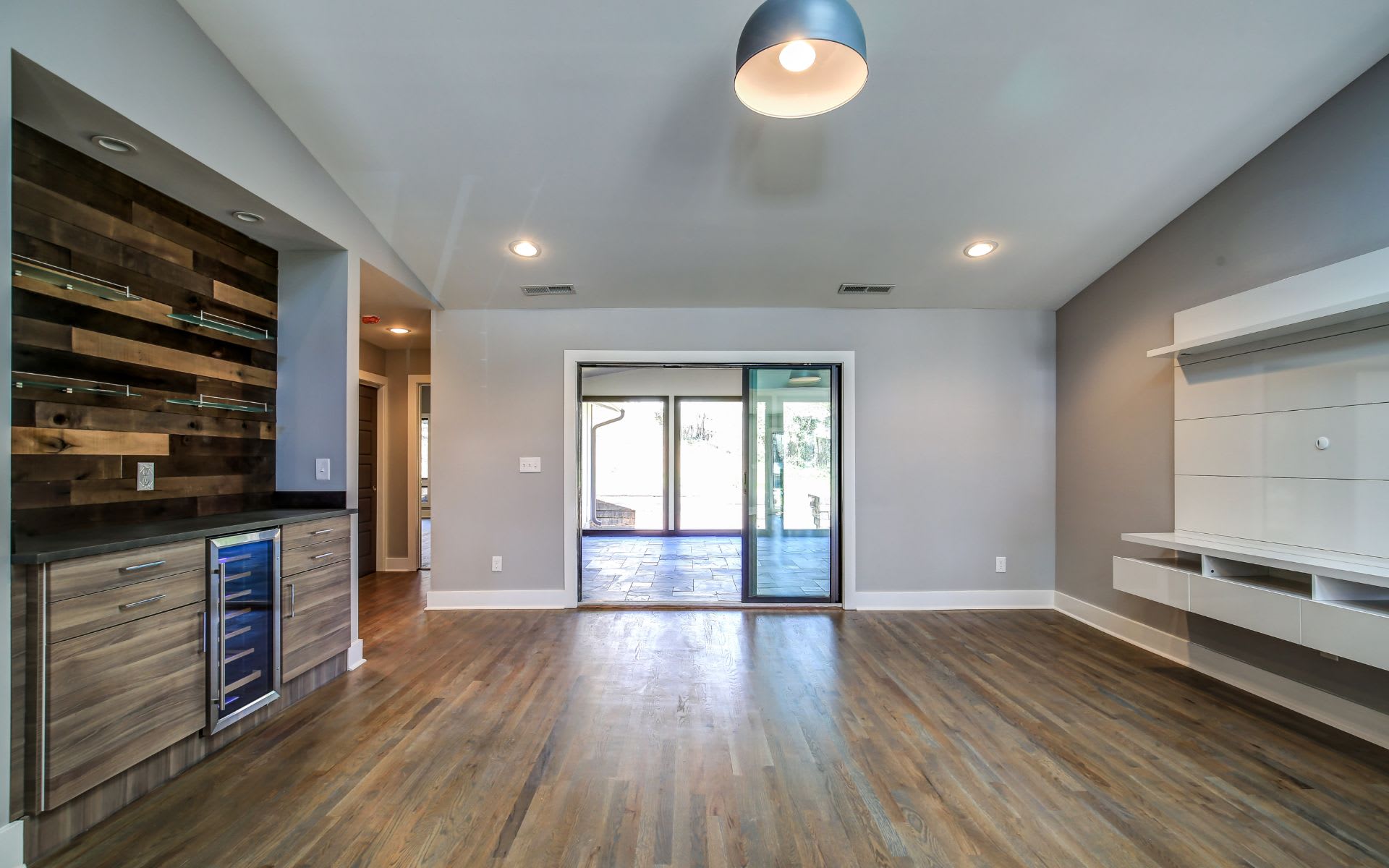 Triple sliding pocket glass doors leading out to screened back porch and deck.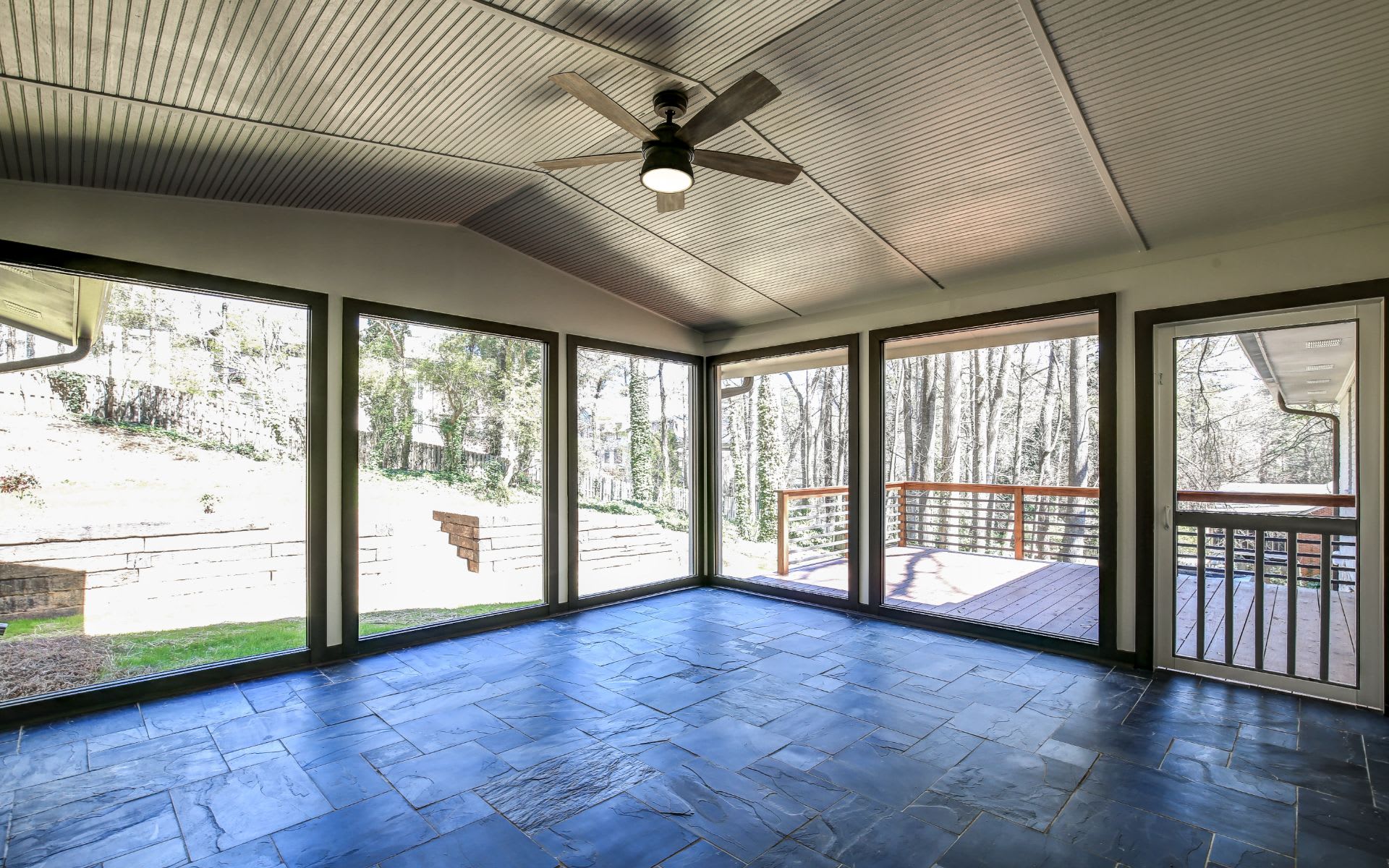 Voila! The screened back porch: one of my favorite features.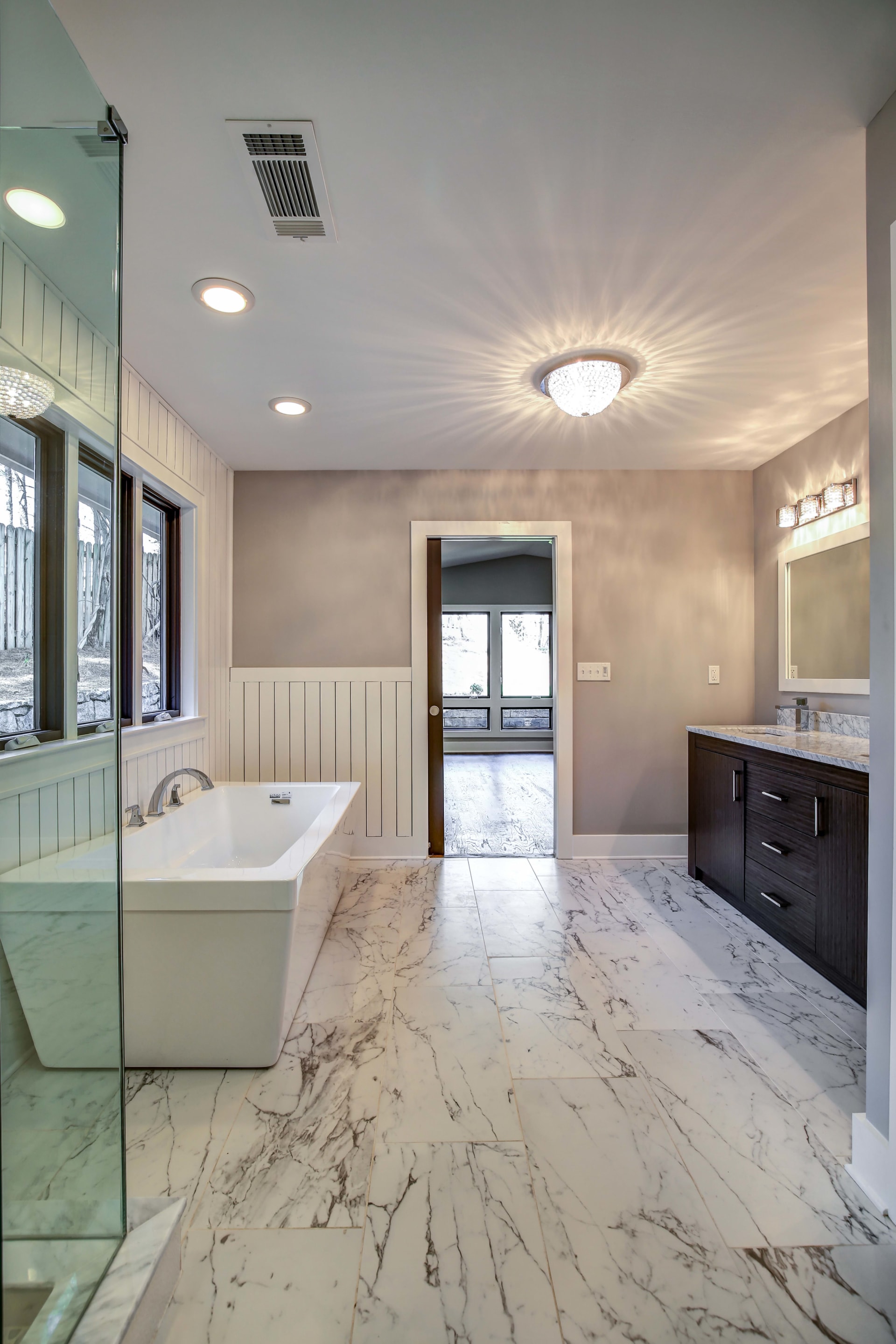 The gorgeous master bath.
Now that you've seen this reno in all its glory, let me share the best part of the Crane saga with you: the new owners. I don't think we could have sold it to a more perfect family. Newly relocated from Amsterdam, they were looking for something unique — the antithesis of cookie-cutter, really. Our buyers discovered Crane just one day after we placed the 'coming soon' sign out in the front yard. We stayed in touch with them after the closing, and a few weeks ago they invited us over for brunch.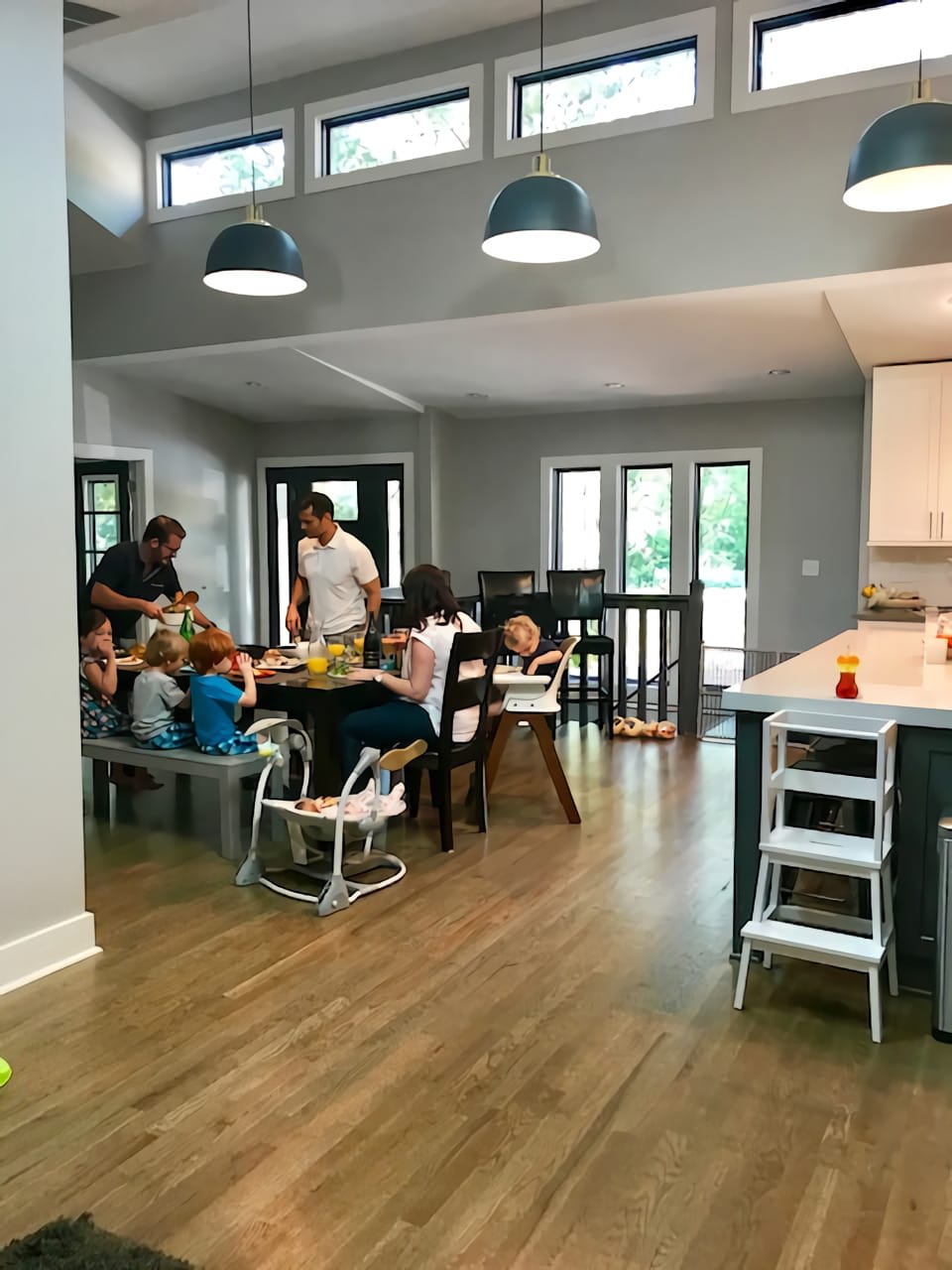 I can't tell you how delightful it was to sit down with our two families and witness Crane's happy ending in person. It's not very often we get to see our buyers enjoying their new homes from that vantage point. We saw Crane in all its lived-in glory, and bonus: our kids didn't melt down or destroy anything in the process.

I have much more to share with you over the next few weeks! We have a big new renovation happening in East Lake, and we're finishing up our reno on our own home in Druid Hills.

Stay tuned!