Inflation is on everyone's mind as they consider investment opportunities and prepare for the future. Inflation is a natural product of the economy, and nominal inflation rates are considered healthy. Recent increases, however, have caused buyers to pause and consider potential strategies to mitigate the effects of rising inflation while reaching long-term financial goals.
It is natural to wonder how to protect your investment portfolio during inflationary periods, especially as it concerns any anticipated retirement plans. Traditional investments such as stocks, bonds, and mutual funds can be unpredictable and volatile. Savvy investors protect themselves from inflation by diversifying their portfolios and incorporating stable assets less affected by a decreased purchasing power following inflation.
Investing in real estate to shield against inflation is generally considered a wise strategy. During inflationary periods, strong assets include those that provide income or appreciation, and real estate potentially combines both. These factors, among others, effectively hedge against unpredictable economic fluctuations caused by inflation. Historically, real estate has kept pace with the rate of inflation and, at times, also outpaced rising costs making it an attractive investment opportunity.
As prices continue to rise, you may wonder whether now is the best time to incorporate real estate into your investment strategy and diversify your assets.
Molly Carter Gaines
is a trusted and dedicated luxury realtor in Atlanta. With over ten years of experience, she has helped buyers and investors achieve their personal and financial goals by taking advantage of Atlanta's profitable luxury real estate market. Molly shares insight into how real estate serves as a solid investment to hedge against inflation and why now is an opportune time to consider such an investment.
Fixed mortgage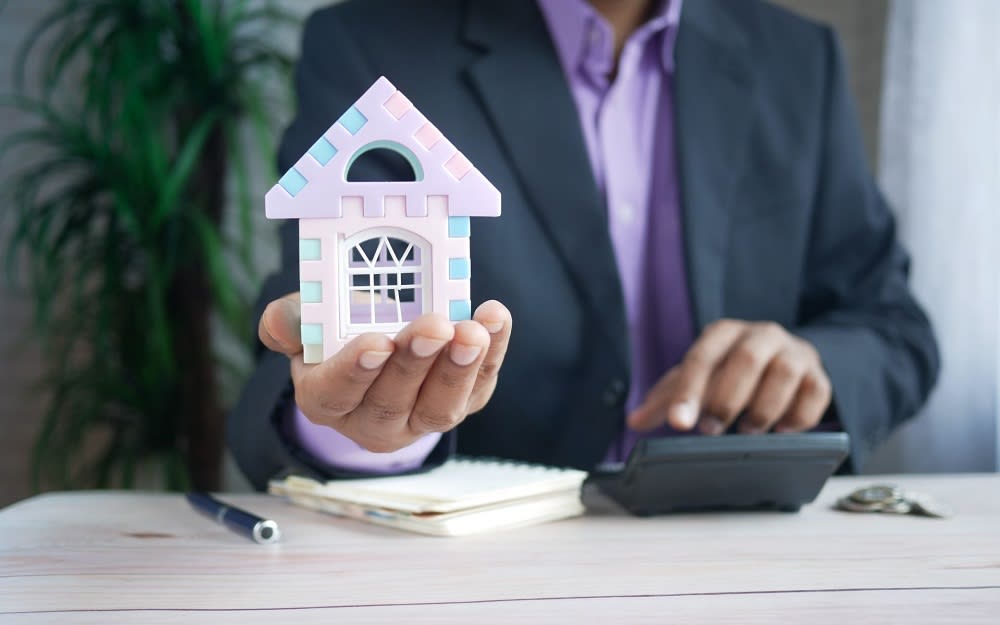 When inflation and interest rates rise, consumers are naturally cautious when planning for the future. These increases cause some buyers to be wary of prices and hesitant to make a substantial purchase like a home. However, acquiring property with a fixed-rate mortgage is a savvy way to protect your wealth from inflation.
When you buy real estate with a fixed-rate mortgage, you secure a rate and monthly payment based on the dollar's value at the time of purchase. These expenses will never fluctuate despite any potential increases in the future. If you purchase property in the current market with a six percent fixed-mortgage rate and a $2,000 monthly payment, your monthly payment remains the same, even if the interest rate and consumer prices increase.
As most investors understand, fixed mortgages benefit the buyer during uncertain times. If inflation continues to increase, you pay less for your monthly mortgage as it is not variable or dependent on unpredictable and fluctuating prices. When your equity increases while monthly payments stay the same, your wealth grows despite other external factors. Securing a fixed-rate mortgage is also profitable if you intend to leverage your property in the rental market.
Mortgage rates in today's market have risen recently, making some buyers uneasy. However, interest rates are still
historically low
, and current investors who secure these rates will benefit in the future. If you want to maximize the return on your real estate investment, now is the time to lock in a relatively low fixed rate, as increases are expected again soon.
Discerning buyers and investors often pursue luxury properties to diversify assets and protect their portfolios from inflation. Druid Hills is an affluent Atlanta neighborhood with elegant charm and opulent properties. Homes for sale in Druid Hills are coveted because of their tree-lined curb appeal, ample acreage, and distinct historic architecture. The Druid Hills real estate market attracts buyers who value a community-centered lifestyle with easy access to upscale urban amenities.
If you are considering purchasing a luxury Atlanta property, the Druid Hills real estate market is strong and will prove to be a solid asset in your portfolio. Like many markets in the country, homes for sale in Druid Hills have increased in price. However, taking advantage of low fixed interest rates on multi-million dollar properties is an effective way to hedge inflation.
Rising rent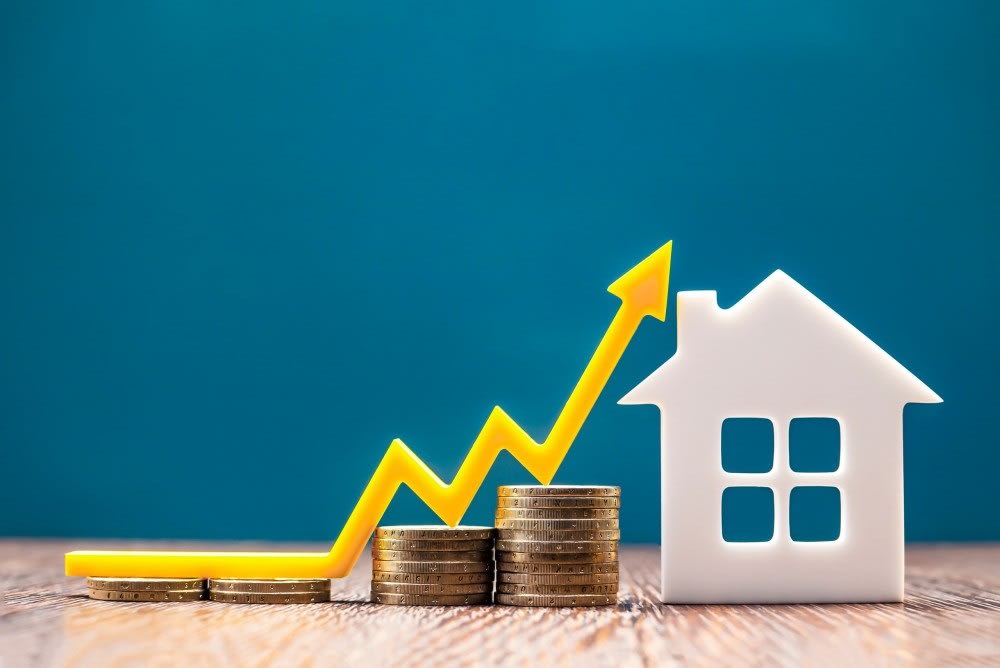 During inflationary periods, the cost of rent generally increases at a similar rate to rising consumer prices. Investors and landlords often include market-pace terms in leasing agreements which dictate that rent prices increase as inflation rises. Sharp investors avoid renting during inflationary periods because lease agreements are subject to the same increases affecting other goods and services. Renting also prevents you from building equity and growing your wealth.
The escalation of rent prices is also a result of investors shifting rising expenses to the tenant. As taxes, insurance, and maintenance costs increase, tenants pay higher rates to offset the investor's operating costs. While some personal and financial situations may require you to rent, disciplined buyers and investors understand that purchasing, rather than renting, the property will help circumvent inflation and build equity in a profitable long-term asset.
Purchasing real estate during inflationary periods can prove to be a lucrative investment. Recent years have seen a decrease in overall market inventory while the need and demand for homes remain high. For most tenants, rental properties serve as their primary residence, making it a necessary expense. Clever investors can take advantage of the market by purchasing property to leverage as a short or long-term rental.
Long-term rental properties provide stable returns in uncertain economic times and during periods of elevated inflation. Short-term rental properties can also produce high yields, and when not occupied, you have access to another vacation home for your family. Although income properties require you to budget for previously mentioned factors, such as maintenance and property management, you can determine a rent price adjusted for necessary expenses and rising costs.
A well-chosen investment property in a desirable market should pay for itself in rental income. Additionally, as the property value appreciates over time, you can leverage the value of the property and rising costs to maintain a balanced investment with the potential to generate considerable profits. If you are interested in protecting your wealth from inflation with income property, now is the best time to secure a fixed-rate mortgage that shields you from potentially rapid increases in prices and interest rates.
Purchasing a luxury property to leverage in the rental market can yield significant profits, especially in exclusive high-end neighborhoods. The Druid Hills real estate market is an enclave of wealthy homeowners with some of the most coveted properties in the area. Luxury homes for sale in Druid hills will command a sizeable rent and offer protection from rising inflation. If you already own your primary residence, investing in Druid Hills real estate is an excellent opportunity to generate passive income in an uncertain economy.
Value and appreciation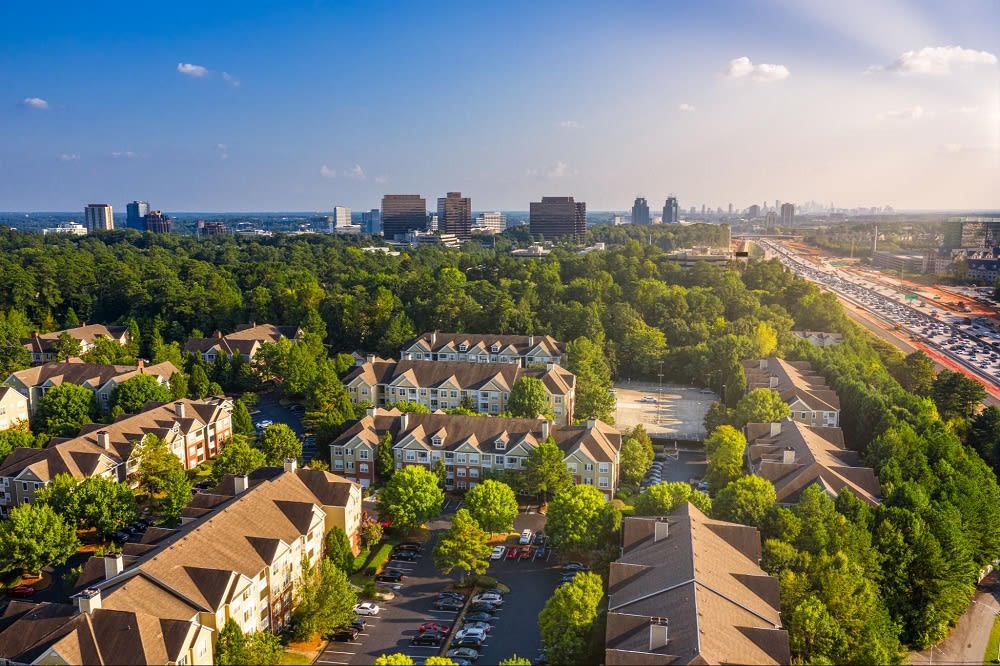 Real estate is a tangible asset with intrinsic value and will always be in demand. Property values and appreciation typically function independently of other market factors like stocks and bonds. Because real estate is not subject to the same fluctuations and potential volatility present in other investment markets, it is a stable long-term asset. These factors demonstrate how real estate is a potentially reliable hedge against inflation.
As inflation raises prices in the overall economy, you can expect the value of your home to increase concurrently with inflation rates. In fact, real estate values and prices traditionally rise at the same rates and often outpace the rate of inflation. Additionally, rent prices generally rise during inflationary periods, increasing the income your property yields. This profit results in an increased property value.
In today's market, purchasing real estate is a significant decision with long-term implications for your investment portfolio. While real estate generally keeps pace with inflation, choosing the right property in a robust market can relieve inflationary pressures and produce substantial future gains. Population growth, job growth, and property values are important factors to consider during your search.
Atlanta is an ideal city for real estate investors and luxury homebuyers as it continues to attract newcomers looking to take advantage of everything this vibrant city offers. A thriving and growing job market fuels
Atlanta's population growth
. Exclusive high-profile neighborhoods with timeless and luxurious homes maintain property values and attract upscale buyers accustomed to an affluent lifestyle.
Luxury homes never go out of style, and the Druid Hills real estate market is profitable. Potential buyers appreciate this area for its suburban atmosphere, lavish estates, and refined lifestyle. Homes for sale in Druid Hills maintain strong property values as the neighborhood has limited commercial development and caters to an exclusive clientele.
Owning real estate can help mitigate the effects of inflation while expanding your net worth and potentially providing passive income. Luxury properties are excellent assets for diversifying your portfolio while maintaining a high standard of living. Whether you are interested in a primary residence or an income property,
Molly Carter Gaines
is an expert in the luxury Druid Hills real estate market and can help you find a property aligned with your financial goals. Browse an array of exquisite
homes for sale in Druid Hills
and contact Molly when you are ready to shield yourself from inflation, take advantage of historically low-interest rates, and land your dream home.