Real estate in
Atlanta
is in a strong position. The combination of the economy, the community, and the gorgeous Georgia landscape continue to attract people to this thriving city. Atlanta is experiencing a strong seller's market, but homebuyers are not without hope. There are still homes for sale in Druid Hills and other opportunities to find the home you need.
Here's what you need to know about the real estate market in Atlanta.
Rising interest
Mortgage rates are currently hovering around 4%, which seems like a big jump from the previous rates below 1%. In 2018, rates were a little over 4.5%; at that time, this was considered a reasonable rate. Loan fees, notably on second home loans, are also rising. Many are predicting they will tamper with the real estate market.

However, if you want to buy a home, you need to do so regardless of the interest rates, but you should consider your strategy. First-time homebuyers are paying 100% interest for their rental. They may need to save more cash to put down on a Morningside home for sale, but it will still be a better investment than renting.
Location matters
If you're seeking upscale living on great lots in homes designed by famous architects, or if you're looking for a luxury condo, you'll want to live in the Buckhead neighborhood. At the pandemic's start, downtown areas might be permanently vacated. This hasn't turned out to be the case. When people who craved a more suburban lifestyle moved out, those who desired an urban lifestyle moved in.
Midtown Atlanta will always attract people to its vibrant arts community and, of course, to
Piedmont Park
. You want to keep your eye on the micro-climate of real estate — one area can be in a hot seller's market, such as homes for sale in Druid Hills, while the other cools down. You can make this work to your advantage if you work with an experienced realtor who understands location matters and can showcase the variety of neighborhoods in Atlanta.
Low inventory
Currently, there are over 4,500 homes for sale in Atlanta. Low inventory refers to the number of homes for sale compared to how many people want to buy. Some neighborhoods have a more competitive market than others—it's all about supply and demand.
CNBC
reported in September 2021 that America is underbuilt by more than five million homes. While many projects are underway to remedy this, the need will not change within the next few years. Homebuyers must compete for the homes they want, so Atlanta is in a hot seller's market — Morningside homes for sale are going fast.
Competitive bidding
This is a great time to sell a home in Atlanta. If you have a property in a desirable location, you stand a good chance of receiving an over-the-list price offer. If multiple buyers bid on homes for sale in Druid Hills, they will offer more for that home to try and win the bid, making it a great spot for sellers to be in. The key is to price your home right, which takes an experienced realtor.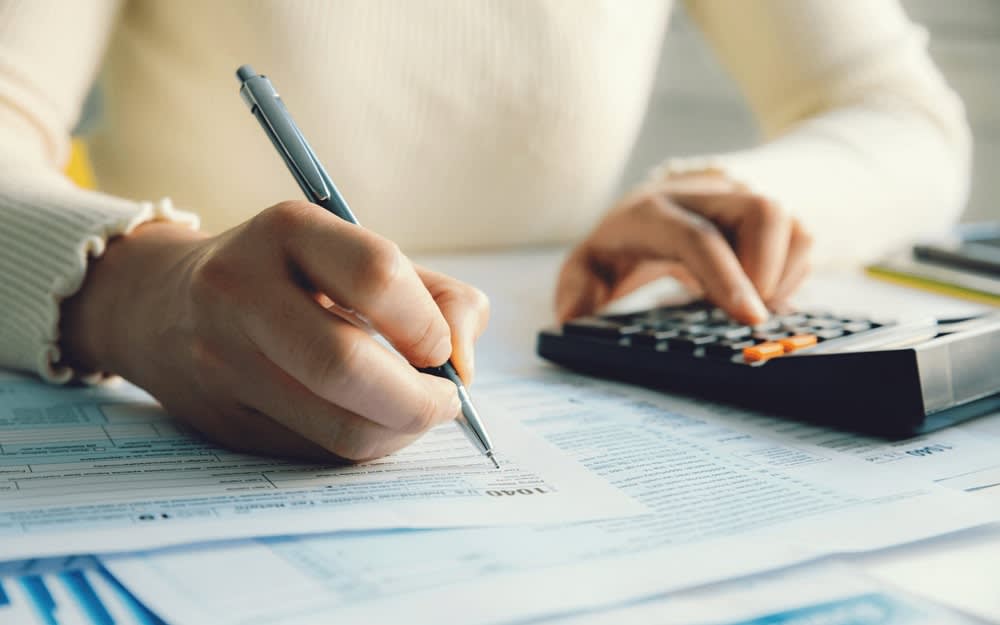 For homebuyers, competitive bidding can be intimidating. They worry about paying more than what the home is worth, fear it won't
appraise
at the level they need it to, and worry they'll be unable to compete and will be without a home to buy. Provided all their finances are in order, homebuyers need to have two things on their side: patience and an experienced realtor. Don't give up—your home is out there; it just hasn't been listed yet.
Investment real estate
The inventory shortage is creating an excellent opportunity to enter real estate investing. Finding a home that needs a little work will allow you to earn a good return from flipping. Work with a realtor who is experienced in investment real estate, as they will be able to identify the best homes for this scenario. They can also help you understand which repairs need to be tackled in your home and its potential value after the work is complete.
The demand for
short-term rentals
is also increasing because travelers are looking for non-hotel opportunities. Airbnb shows the average short-term rental in Atlanta has a 53% occupancy rate and earns $168 per day. Talk with an experienced realtor to discover Morningside homes for sale that will make good rentals.
Rising values
The shortage of homes for sale in
Druid Hills
is driving home values. If you're currently a homeowner, you have already seen a jump in your home's value. Many are leveraging the new equity in their home to invest in home improvement projects or buying new real estate to rent or flip. Savvy investors find ways to make it work for them and grow their wealth.
If the rising prices make you hesitate to enter the market, keep in mind that home values rarely drop. It's why real estate is one of the safest and best investments. Over time, they always increase in value. Waiting is just allowing time for the prices to keep going up.
A good agent
Whether buying or selling, working with an experienced realtor will make a big difference. They understand the market and the micro-markets of the different neighborhoods in Atlanta. They are savvy negotiators who can help you win the bid on Morningside homes for sale without overspending. The opportunities are there to capitalize on; just be patient and have an experienced realtor look out for your best interests.
If you have questions about Atlanta's real estate market,
Molly Carter Gaines
is happy to help. Molly has specialized knowledge in construction and renovation and has a knack for seeing the potential in a property. Contact Molly today to sell your house and find your next dream property in Atlanta!