The Druid Hills Historic District was added to the National Register of Historic Places in 1979. This addition expanded an earlier recognized historic district, Druid Hills Parks and Parkways Historic District, from 250 acres to 1400 acres. The neighborhood earned its landmark status for its incredible architectural styles, including Bungalow, Craftsman, Classical Revival, Colonial Revival, Italian Renaissance Revival, and Tudor Revival.
Residents and those interested in buying
Druid Hills real estate
are sure to appreciate the rich history of the local architecture and the ongoing preservation efforts by the Druid Hills Civic Association, DeKalb County Historic Preservation Commission, and the Atlanta Preservation Center.
Druid Hills history
The Druid Hills neighborhood was initially conceived by Joel Hurt, who commissioned Frederick Law Olmsted to plan the "ideal residential suburb" in Atlanta, Georgia, in 1893. At the time, Frederick Law Olmsted was famous for his work on the Capitol grounds in D.C. and his plans for Central Park in New York City, the Biltmore Estate in North Carolina, and the Stanford University campus.

Olmsted's original design for Hurt's vision centered on what would become Ponce de Leon Avenue, an extension of the earlier Ponce de Leon Circle. The design aimed to include public parks in the median of the divided avenue and large estates to welcome new residents in the early 1900s. Olmsted's design was drafted in 1893, but funding was insufficient. His sons, the Olmsted Brothers, finished the final design in 1905, and the neighborhood began construction of Druid Hills properties in 1905. Construction finished in 1936.
Druid Hills architecture
Druid Hills real estate was developed by several famous early 20th-century architects, including Walter T. Downing, Henry Hornbostel, Ernest Ivey, Neil Reid, Philip T. Shutze, and Lewis Crook, Jr. (of
Ivey & Crook
).

Walter T. Downing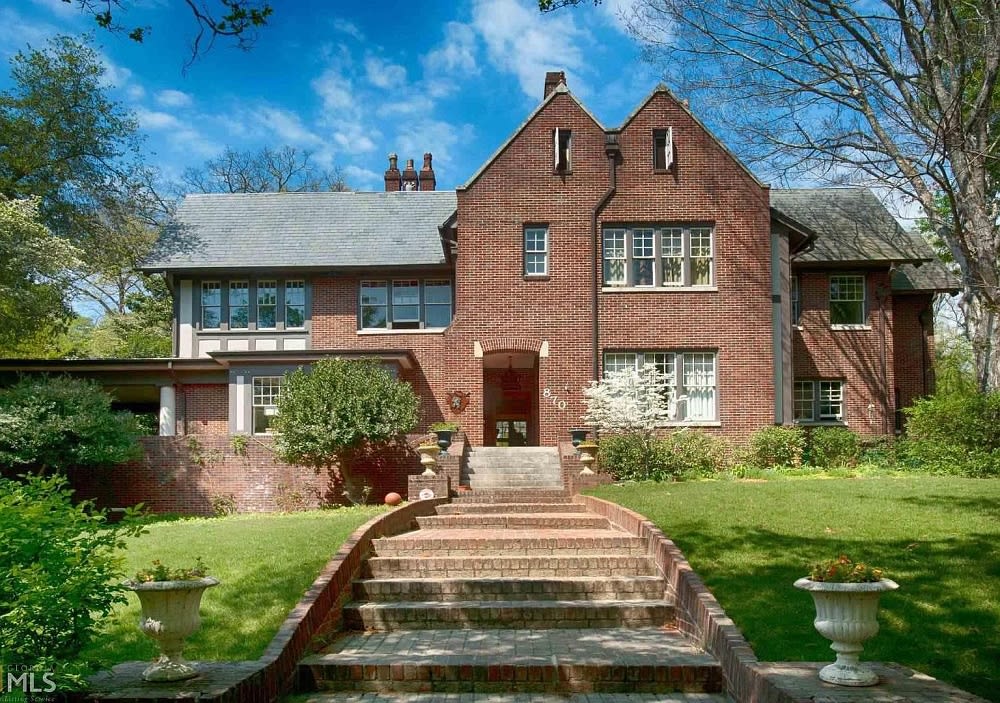 Walter T. Downing is noted for his Druid Hills real estate work in the Tudor Revival style, including the home at 870 Lullwater Road NE, which was once home to the first woman graduate of Emory University.

Henry Hornbostel
Perhaps best known in Atlanta for his design of the Emory University campus, Henry Hornbostel was also responsible for some of the original homes in Druid Hills, including the Callanwolde estate designed for Howard Candler of the Coca-Cola Company. Callanwolde, now home to the
Callanwolde Fine Arts Center
, is considered an example of Gothic and Tudor Revival architecture.

Ernest Ivey and Lewis Crook, Jr.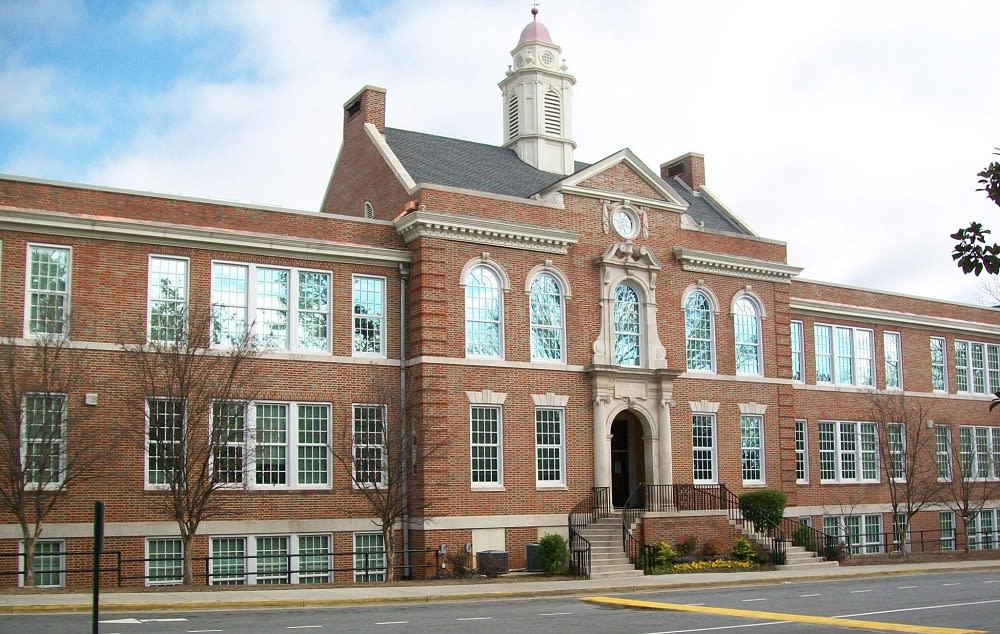 Ernest Ivey, or "Ed," formed the Ivey & Crook Architects firm with Lewis Crook in 1923. Lewis Crook served as the principal architect while Ed focused on supervising the construction of finished designs.

Joseph Neel Reid
Joseph Neel Reid, or Neel Reid, designed many of the early properties in Druid Hills. His designs covered a range of architectural styles, including Tudor, French-manor, American Georgian, and Italian-manor.

Philip T. Shutze
Those who have visited the Druid Hills campus of Emory University may recognize the
Glenn Memorial Church
as Philip T. Shutze's work. Shutze spent over 40 years designing buildings in Atlanta, including several homes for sale in Druid Hills. Other notable works include the Swan House, the Thornton-Jones House, the Goodrum House, and the Rhodes House.
Revival Styles
Bungalow and Craftsman
Popular from 1900-1929, the "craftsman" and "bungalow" homes comprise many of the homes in Druid Hills. The architectural interior style of the Arts and Crafts movement, Craftsman homes usually feature low-pitched gable roofs and overhanging eaves with the rafters and beams visible, window panes with patterns, massive tapered columns, and covered porches. Bungalow homes in Druid Hill are recognizable for their small size of one to one and a half stories, decorative knee braces, open floor plans, large fireplaces with built-in cabinetry, and double-hung windows, usually with multiple lights in the upper part and a single pane in the lower part of the window.

Classical Revival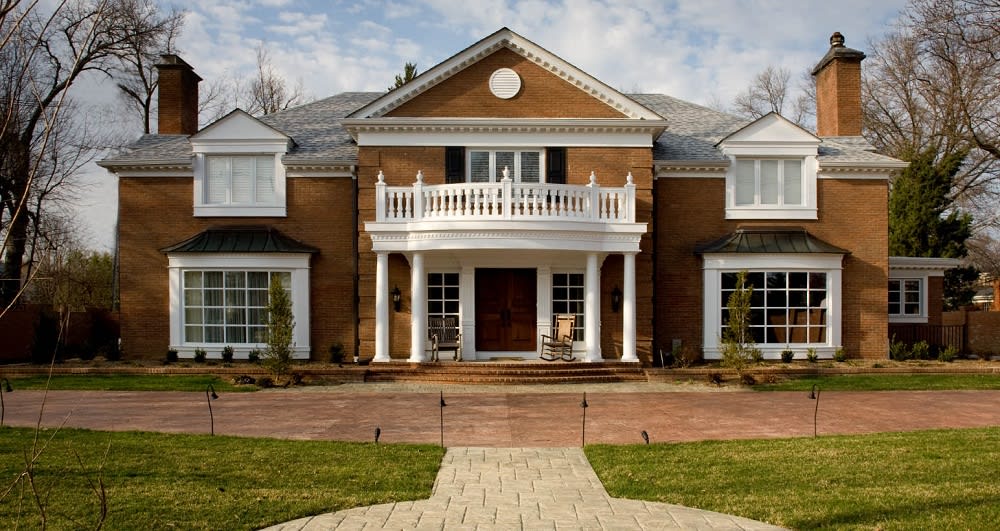 Considered one of the most commonly used styles in the United States, the Classical Revival architectural style, also referred to as Neoclassical, was popular from 1895 to 1950. Druid Hills real estate in the Classical Revival style is recognizable for its formal and symmetrical design around a centered door. These styles also include a porch with Corinthian, Doric, or Ionic-inspired columns reaching the entire height of the home, a broken pediment above the main door, and a roofline balustrade.

Colonial Revival
Popular from 1880 to 1960, the Colonial Revival style is recognizable in homes for sale in Druid Hills by the symmetry of the home's exterior design, fanlights, and sidelights surrounding the front entrance, dormer windows, pediment doorways, and large porches.

Italian Renaissance Revival
Homes in the Italian Renaissance Revival style were constructed from 1890 to 1930. Druid Hills real estate in this style is recognized through the imposing scale, a roofline parapet, masonry construction, a flat or low-pitched hipped roof, and rounded arches on the windows and main entrance. Modeled around buildings from the 16th century Italian Renaissance, these homes are usually rectangular and at least three stories in height.

Tudor Revival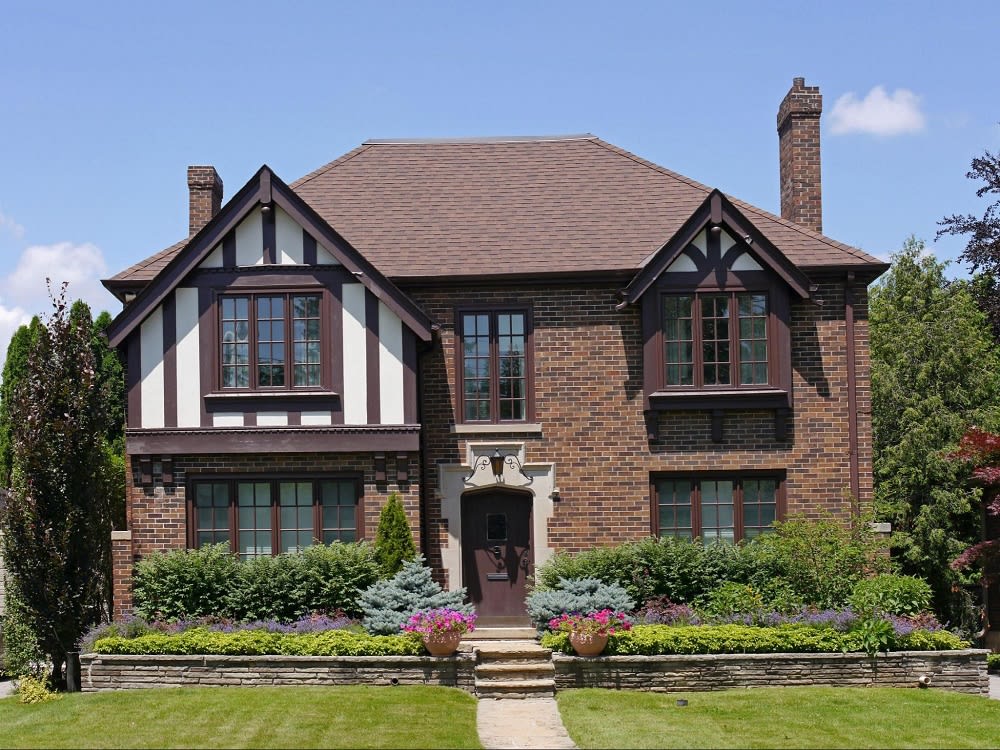 Identifiable for steeply pitched gabled roofs, half-timbered stucco or masonry walls, an overhanging second story, prominent chimneys, a round-arched door, and entry porches, the Tudor Revival style was especially popular from 1890 to 1920.
Druid Hills preservation efforts
Druid Hills Civic Association
Founded in 1924, the
Druid Hills Civic Association
has been working to preserve Druid Hills real estate for the better part of a century. While the association does not set the historical regulations and guidelines for Druid Hills real estate, it has committees to help homeowners with a fair and consistent interpretation. The DHCA also aims to protect the neighborhood's creeks and trees, focusing on the Wildlife Sanctuary Certification Program.

DeKalb County Historic Preservation Commission
For homeowners seeking to preserve their Druid Hills homes, look no further than the
Druid Hills Historic District Design Manual
, available online through the DeKalb County Historic Preservation Commission. Here, you will find information on preservation principles, architectural rehabilitation guidelines, recommendations for preserving form and layout when making additions, and landscaping recommendations.
Preservation principles include:
Stabilization to ensure the building is structurally safe.
Rehabilitation to bring home amenities up to modern standards (like improving heating and cooling and the plumbing and electrical systems).
Restoration to return the home to its original design.
Reconstruction for buildings that have been damaged or demolished.
New additions must protect the historical integrity of the building and must be added so future removal would not cause damage. Since the original neighborhood's design included massive open spaces for landscaping, homeowners can consult with the Druid Hills Civic Association or the DeKalb County Historic Preservation Commission regarding conservation easements to preserve open spaces on their private property.

Atlanta Preservation Center
The
Atlanta Preservation Center
was established in 1979 and aims to preserve historically significant buildings, landscaping, and neighborhoods in Atlanta through education and advocacy. Locals can learn more about preservation in Atlanta through the center's programs like Box City, Guided Walking Tours, Moving Sidewalks, Phoenix Flies, and the Urban Experience. The center's website contains information on preservation progress in Atlanta, a listing of currently endangered historic places needing preservation support or protection, and a list of places the center could not protect from demolition.
Those interested in living in Druid Hills and participating in neighborhood preservation efforts can reach out to trusted Druid Hills real estate agent
Molly Carter Gaines
for information and assistance when buying or selling a historic home in Atlanta.